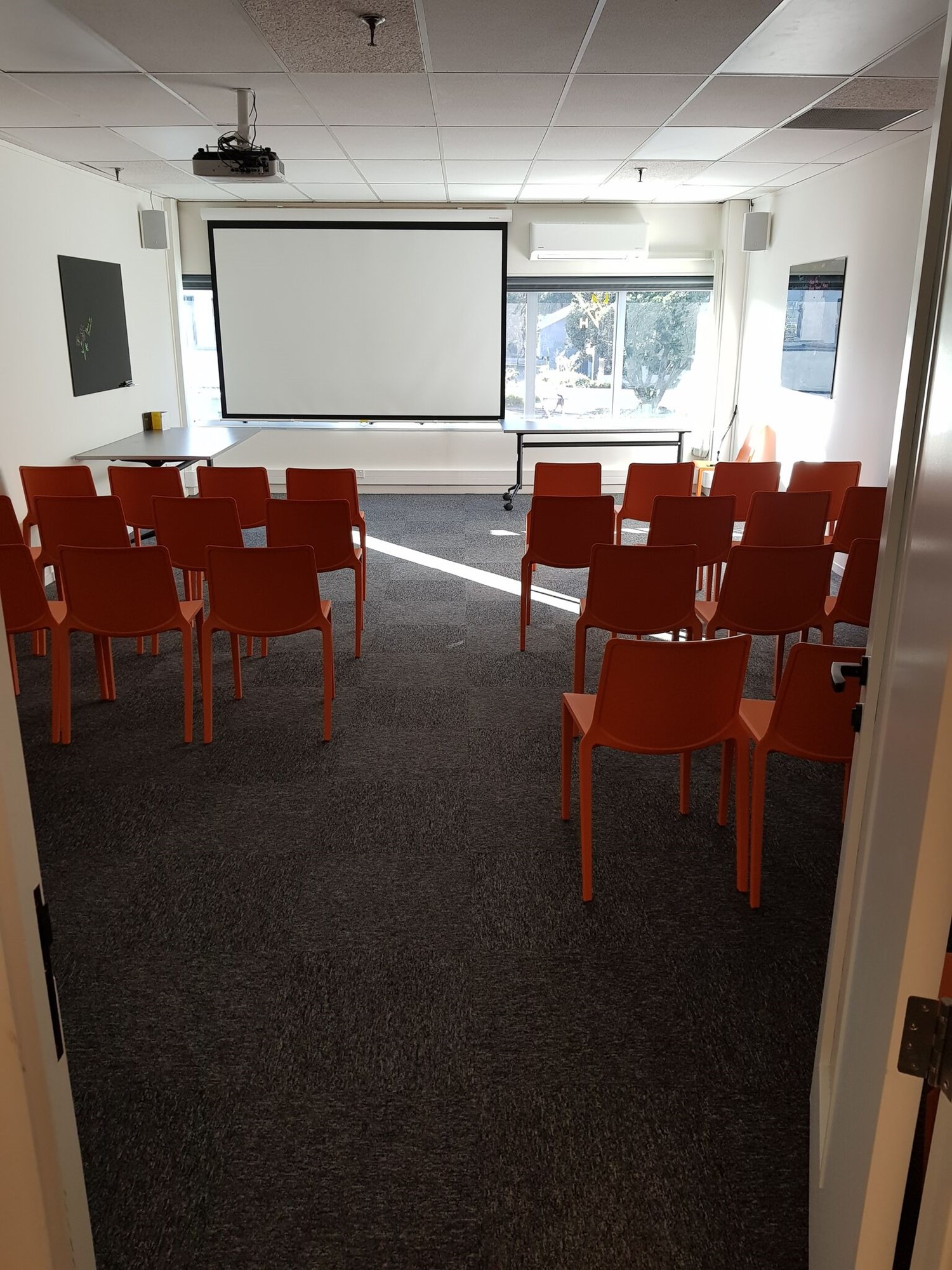 Whakatane Seminar Space
Whakatane Seminar Space, Innovation Hub and Business Center.
Lightning Hub is the Eastern Bay of Plenty's Innovation Hub and Shared Space. We offer a host of services and products to grow business, economic development and tourism.
We offer a fun, vibrant and innovative community where businesses, consultants, entrepreneurs and startups can leverage their value and grow. We are committed to seeing all our tenants, clients and members see quadruple bottom line results and drive toward sustainability and high performing progress.
Whakatane Seminar Space
Our state of the art Whakatane Seminar Space seats 40 people in seminar style. It can be configured into educational formats or tailored to specific layouts - we have a heap of slate grey flit tables to compliment our electric orange chairs. Our space is fully air conditioned and offers a dedicated fresh air ventilation system. We have a high definition Full HD projector and sound system allowing you to connect through VGA, HDMI and Chrome Cast. Our modern Black Glass Dry Boards offer plenty of writing surfaces and break out spaces for groups.
Our Seminar Space, Meeting Room, Board Room and Webinar Space are all bookable online, where clients can see availability and time slots. We have tea and coffee making facilities, including an urn along with locally made tea and pour-over coffee. We have a kitchen, bathrooms and our funky Member's lounge to chill in which offers a highly un-productive vantage point to gaze across the center of town.