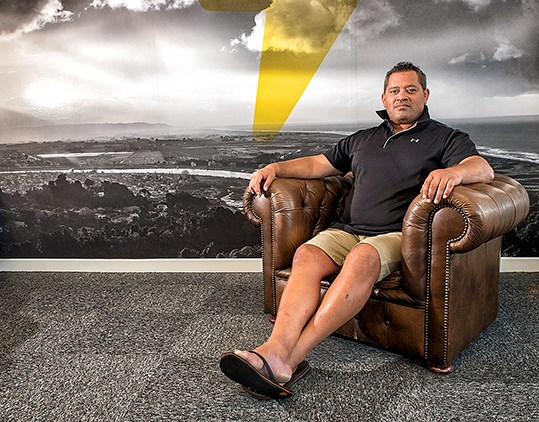 BUSINESSES looking to establish or expand facilities in any community face a plethora of paperwork and a maze of bureaucracy before being awarded development consents.
Environmental consultant Ray Thompson works with Lightning Hub – Whakatane's new business incubator – to help make the process easier for these companies to grow.
"I process consents on contract for council and work with clients and land developers in forestry, quarries and at the moment a lot of horticulture," he said.
To honour ethics issues over conflict of interest, Mr Thompson does not represent an individual or business he is also working on a consent with for Whakatane District Council.
Mr Thompson works in concert with others at Lightning Hub to promote both small and large companies. He said part of the focus was also to encourage more organisations to join the group.
"We're targeting small operators who are working in isolation and bring them together into a working community," he said.
Lightning Hub's plan is to gather a group of individuals with expertise in the various fields within the business and technology sectors to create a critical mass of knowledge to help kick-start the region's business community. Mr Thompson said Lightning Hub provided the bonus of helping those individuals develop their own opportunities.
"This group of guys and what they have developed in a very short time is actually a different approach for Whakatane.
"I think that businesses sharing ideas and space hasn't happened here before. As a small contractor what you lose out on, especially working from home, is you become professionally isolated," Mr Thompson said.
Working on developmental and environmental consents, he understands that there are few areas where commercial and residential growth can occur within the Whakatane town site.
He said much of the growth was in the outlying area.
"There's a lot of rural growth going on in the Eastern Bay but Keepa Road, Ohope, Paroa and the turn-off to Tauranga are in the district council's growth plans," he said.
"Though Ohope is pretty much full, there could be a bit of infill going on."
He said despite the Hub having a good selection of retail businesses, much of the Hub's business was limited to people going there for specific needs rather than for browsing and impulse buying. Commercial and residential growth was limited by the presence of the board mill and sewage ponds, he said.
"Strategically those two things don't really fit with urban expansion," he said.
With recent announcements of establishing new water bottling plants and expansion of existing ones in the region, he said that issue was becoming increasingly complex.
"The key resource management issue is definitely water. Whether it's for development or for community drinking supply it is the key resource issue that we have in the country and that's reflected here in the Bay of Plenty," he said.
As a result, public opinion could become increasingly split over what industry has the most impact on the water supply.
"A lot of people focus on dairy and their use of water and the impact on water quality as well but there is a massive shift to horticulture, which requires a lot of water," he said.
He said surface water extraction had the most visible and culturally significant impact on the community but ground water extraction had come under increased regulatory pressure.
"High quality bottled water has become a more pressing issue," he said.